Customer
Focused
Our main focus is our customers and primarily try hard to satisfy them.
Tailored Logistical
Solution
We provide solutions that are customised to your business needs.
Customers as
Family
When you work with us, you become one of our family members.
Covering The Entire
Country
We have a fleet of vehicles that delivers Australia wide.
ABOUT
WHO WE ARE
GO Heavy Haulage is an independently owned transport company with flexible and innovative transport solutions.
We have accreditation Australia wide. Safety is at the core of our business and we are equipped with the lastest technologies to keep everyone in the 'Chain of Responsibility' compliant.
Our experienced team is ready to assist you with your transport enquiry.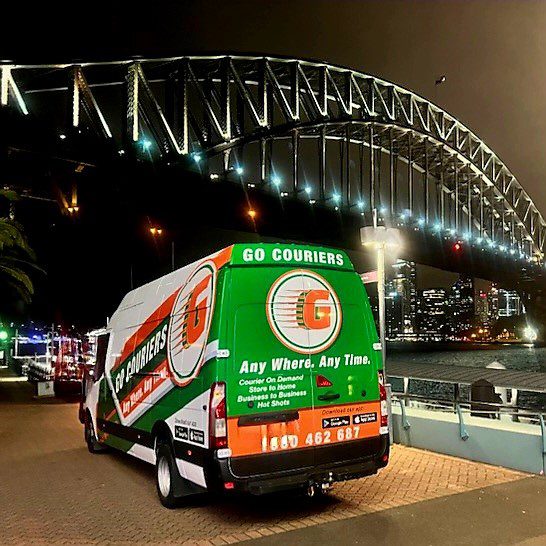 SERVICES
WHAT WE CAN
DO FOR YOU
Multiple Pallets & General Freight
We have the capabilities to carry multiple pallets in one load and organise a solution for your general freight.
Oversize Freight
GO Heavy Haulage specialises in the shipping of oversized freight Australia wide up to 100 tonne.
Machinery
Getting your machinery across Australia need not be a hassle. We transport mining, agriculture, construction and industrial machinery.
Trucks, trailers and specialist equipment
We treat your freight as if it was our own. Ensuring it arrives safely to its destination.
Hotshots
This premium service is used when it just has to be there!
Specialising in Hotshots Australia wide.
FAQS
FREQUENTLY
ASKED QUESTIONS
Go Couriers don't have standard delivery times as we work for you the customer at your conveniences.
Yes we are, we have offices and depots in capital cities across Australia and have a vast network of agencies in rural areas.
Yes we do! Think of a way to get something from one place to another and you can be sure that go couriers can do it for you. We are all about flexibility and will work out a transport solution to suit you or your company.
Yes we do but all third party logistics are fully accredited by Go Couriers
No, we don't carrier dangerous goods
Yes, we do and can provide you cover upto $200,000 per item at a cost of $50.00.
For same-day local metropolitan deliveries, the fuel surcharge is 9.6% and for overnight/interstate deliveries the fuel surcharge is 17.4%. Fuel costs are forever changing and so cannot be included in our rates. The fuel surcharge covers the cost of our driver's fuel needs. This surcharge is not negotiable and cannot be waved.
As Go Couriers is a company and by law, we must pay our drivers for all hours worked.
No Job: Where a pick-up is booked, but the consignment is not available at the nominated time or location, a futile pick-up charge of $18.50 per pick-up is applied.
Wait/Load Time:
Courier: $4.95 per 5 minutes is charged, after the first 15 minutes of waiting time at either the pick-up or the delivery point. Interstate: $36.61 per hour, in increments of 15 minutes, after the first 15 minutes, is charged for waiting time at either the pick-up or delivery point.