ABOUT
WHO WE ARE
Go Couriers has a solution for everything no matter the size, weight or location.
We're an independently-owned transport, express freight and specialised logistics company in Australia. We offer a broad range of fast, efficient express transport and logistical services.
Oversized items can be tricky to transport, but not for Go Couriers – we have the capability to get oversized freight where it needs to go, easily and quickly.
Need to move more than one pallet of freight? Go Couriers can arrange to freight multiple pallets at a time Australia-wide. Whether it be freighting machinery parts & accessories, medical supplies, inventory stock or imported items, we take the hassle out of freighting multiple pallets.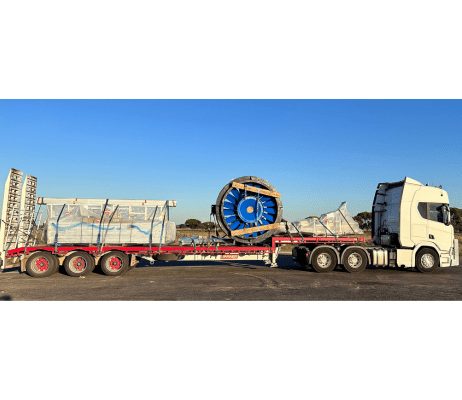 Our speciality services also include vehicles & machinery freight. Don't stress about relocating your caravan, boat, motorbike, tractor or car – we can take care of it for you!
Have urgent freight that must get somewhere now? Go Couriers offer premium hotshot freight to get your item to its location as quickly as possible. No more waiting for the next availability or space, we understand the urgency so we make it happen.